From fabulous mermaid waves to sleek and sexy locks, our heat styling tools achieve some of the most jaw-dropping looks for us.

But as much as we love our blow dryers, our curling and flat irons, the truth of the matter is, extreme heat is not great for your hair, and if you're not careful, you could be frying it to a pulp. Gulp!

–> Struggling with dry, brittle hair? Try HAIRLOVE's Growth Complex, designed to strengthen and replenish hair strands from the inside out!
How extreme heat damages hair
From the outside in, extreme heat works a number on our hair, including:
Cracking the outer surface, or cuticle, causing fraying and split-ends
Evaporating water from inside the hair shaft, leaving it brittle
Breaking down keratin, the protein that gives hair strength and elasticity
Altering color pigmentation (bleached hair might turn more brassy)
Over time, prolonged use of heat styling tools without protection causes more breakage, straw-like texture, faded color, and worst of all – it can actually change our hair's protein structure permanently. That means hair treatments meant to restore and replenish hair, like argan oil and aloe vera masks, just aren't going to cut it. In fact, that might be just what you'll need to do – cut it!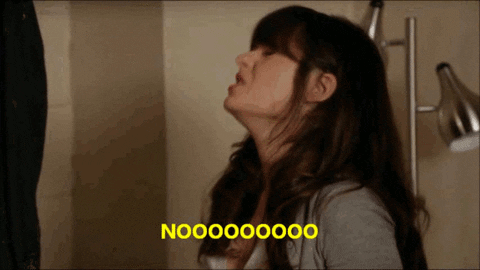 –> Read How to Prevent Split Ends Without Cutting Your Hair

Fortunately, all that scary-sounding heat damage doesn't mean we need to give up on heat styling entirely. After all, 'woman cannot survive on one hairstyle alone.' 😉

Instead of giving in and letting hair damage win, try adding a heat protectant to your heat styling routine.
Heat protectants: your extreme heat solution
Heat protectants are designed specifically to insulate your hair during heat treatments. Their special mixture of ingredients creates a barrier between heat styling tools and your hair, slowing heat conduction and distributing it more evenly so that your hair can stay hydrated, and structurally intact.
Heat protectant ingredients
Heat protectants are applied as a cream, spray, or serum, and will typically contain:
Amino and fatty acids, vitamins and other extracts to revitalize and moisturize hair strands (including keratin, argan oil, coconut oil, biotin aloe vera, etc.)
Humectants which attract water and moisture molecules (including panthenol, sodium lactate, glycol, etc.)
Occlusives like silicones and polymers which seal in moisture (ingredients like dimethicone, silicone quaterniums, petroleum jelly, etc.)
Heat protectants have their limits
Heat protectants are great at reducing heat damage, but even they have limits. Using extreme heat every day, even with a heat protectant, is still tough on your hair and will continue to damage it, albeit on a smaller scale.

So, if you're worried about the damage all those tools are doing to your hair, the best thing you can do is give your hair a rest. Switch to a no-heat hairstyle every other day, and try to save that heat styling for special occasions, when you really want to pump up the "wow factor'!

–> Try some quick hairstyles for stepping out of the house here!

The balance for how often you can heat-treat your hair without irreparably damaging it is different for everyone. The trick here is to ask your hairdresser at every trim how your hair is looking, then make proactive changes to your hair routine based on their feedback, and how your hair looks and feels.

And, when in doubt, throw on an argan oil hair mask to let your hair revel in the spa-like luxury of a replenishing hair mask! Because your hair deserves plenty of TLC!
Feature photo by Theme Photos on Unsplash