It's time for some good news: there is plenty we can do today to keep our immune system healthy and strong.

With proper handwashing and hygiene techniques, adequate sleep, stress management and meditation, a solid exercise routine, and finally, proper hydration and a nutrient-rich diet, we can help bolster our immunities.

Yay!

Because what we put into our bodies is key to keeping us healthy, let's take a look at what foods you can start eating today that will strengthen and nourish you, from the inside, out! 
While it's helpful to understand which ingredients we should focus on eating, the greater challenge is figuring out ways to prepare these superfoods so that we actually want to eat them! We want to be healthy – definitely – but we also want some ideas that will keep our tastebuds happy too!
The Best Immunity-Boosting Ingredients
To get the 'best immunity-bang for your bite' (that's a saying, isn't it? ;) scan through the recipe list below. They're healthy and immune-boosting, sure, but they'll also keep your tastebuds doing the happy dance.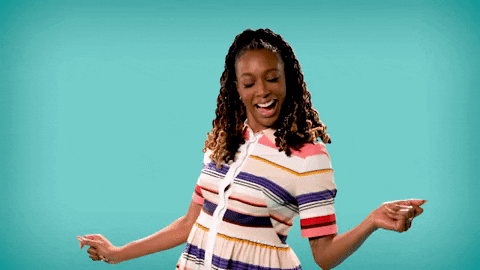 (your tastebuds)
Honey Lime Rainbow Fruit Salad
The name alone is enough to give you the giggles! This recipe is utterly packed with vitamin C super-powered fruits like mandarin oranges, strawberries and kiwis, as well as a lime juice and honey dressing for a sweet and sour kick! There's a reason people reach for vitamin C when they start to sniffle: 'it's a potent water-soluble antioxidant that gives the immune system a boost through its increase in T-lymphocyte activity, phagocyte function, leukocyte mobility, and possible antibody and interferon production.' Suffice it to say, vitamin C is one of the top ways to boost your immune system – especially against the common cold. And the best source of vitamin C? Fresh fruits! Plus, adding in those blueberries will give your salad an antiviral boost.

–> Get the recipe here from Cooking Classy!
The Best Broccoli Salad
With such a bold claim in the name, this recipe is a must-try to see if it's truly worth the title (spoiler-alert – we think it is!). Broccoli alone is a powerhouse of vitamins A, C, and E, and when it's fresh – it's best, as it retains most of its beneficial health properties when eaten raw. The sunflower seeds in this salad are also a great source of zinc (an important mineral in antiviral immunity), and Vitamin E – a powerful antioxidant. Also try adding in some pumpkin seeds too, as they're supremely high in magnesium, iron and zinc and other immune-bolstering nutrients.

–> Get the recipe here from Mel's Kitchen Cafe!
Apple Cider-Glazed Salmon paired with Roasted Broccolini and Baby Carrots
Salmon is one of the healthiest forms of fish as it's both high in the all-powerful Omega-3 Fatty Acids, and in selenium – an important immune-strengthening antioxidant. Apple cider vinegar brings its own host of health benefits to the recipe, and incorporating a healthy fat like canola oil is always a good idea in moderation. Although, we'd switch out that canola with extra-virgin olive oil, as it's a healthier option. Throw in some ginger for some added zing and anti-inflammatory/antioxidant effects too!

–> Get the recipe courtesy Food Network's Geoffrey Zakarian!

However, (wo)man cannot survive on salmon alone. For a delicious and immune-boosting side, whip up some broccolini (broccoli's fancy cousin), and some beta carotene (vitamin A)-rich baby carrots. Vitamin A is another crucial ingredient for proper immune function – not to mention the carrots are downright delicious when paired with these deep green broccolini. As well, the garlic in this side dish is another great antioxidant and infection-busting additive with a reputation for enhancing immune function.

–> Get Rachael Ray's recipe here!
The Best Chicken Soup You'll Ever Eat
Another daringly bold title, but we don't mind, because nothing will cozy your home up faster than the smell of chicken soup – except perhaps the sound of a crackling fire… but that part is up to you. :) Chicken is high in vitamin B6, an important compound for the creation of healthy new cells in your body, and in this recipe, you're getting chicken and a whole lot more! Added ingredients like garlic, ginger, and turmeric create antiviral and anti-inflammatory effects that will all help to strengthen your immunities – not to mention they'll add some richness and depth of flavor! Soup is also an excellent way to stay hydrated – another important factor in keeping your immune system strong.

–> Get the recipe here from Ambitious Kitchen!
Spinach-Mushroom Scrambled Eggs
Who doesn't love them some fresh-made eggs in the morning? In this simple and delicious scramble, you're getting protein and vitamin D from the eggs and mushrooms, as well as antioxidants and vitamin A from the cooked spinach. Vitamin D actually targets and kills infectious agents like bacteria and viruses, and can even help prevent acute respiratory tract infections. Pair this simple scramble with a creamy matcha green tea latte recipe from Tori's Kitchen, and you've got yourself another boost of vitamin D, as well as all the health benefits of the antioxidant-rich, matcha tea.

–> Get the recipe here from Taste of Home!
Nourish your body with immune-strengthening ingredients
With just a dash of creativity (and a smattering of instruction), you can bring those superfoods to life to keep your immunities strong – and your tastebuds happy as little clams.

Enjoy the experiment, and feel good about bolstering your health through nutritious and delicious foods, beauty!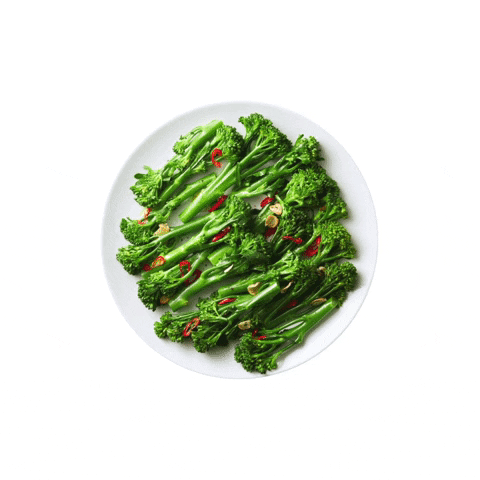 Feature photo by Brooke Lark on Unsplash